Hand-made tea series/ Limited edition – MIMO Alishan High Mountain Ecological Tea
Made in

Taiwan
Spec
Type:Oolong Tea
Packaging :Gift Packing
Key Features
Hand-made tea series/ Limited edition – MIMO Alishan High Mountain Ecological Tea MIMO in Tsou Language is meaning of drinking, and this tea was been created by accident because the one of tea master who charge most important part of tea process was drinking and also a little bit drunk and thought that the tea would be failure by that time; however, the finishing tea was very pleasant surprise in pretty good taste. This was how MIMO tea came from!
◎ Hand-pluck young 1 bud 2 leaves
◎ Tasting Notes: Roast aroma with hint of chocolate; rich, sweet and smooth taste with lingering.
◎ Oxidation: 45~55%
◎ Roasting degree: Full roasting
◎ Varietal: Qing Xin (Green Heart) Oolong
◎ Management of Tea Plantation: In accordance with the EU Regulation (EC834 / 2007)/ pesticide &fertilizer -free management (3rd Year In Conversion issued by CERES GmbH)
◎ Brewing : With Ceramic, pottery or porcelain tea pot/ Gaiwan
 Volume of tea leaves, the dry tea leaves should fill approximately 1/2~1/3 of tea teapot by volume
 Boiling water(about 90℃~100℃)
 First brewing: 40~50 seconds
 Second and third brewing: 30~40 seconds
 After forth serving, increase the steeping time about 20~30 seconds more over the last steeping.
With Personal cup put 1.5~2g dry tea leaves into 150ml cup, pouring boiling water (about 90℃~100℃) and wait about 2~3 minutes later and then drink it, refill hot water after drink about half of cup and can be repeat 2~3 times according to personal taste. This tea can pair with rich food or pastry.
Item NO. : MW612O05/2016 Winter MIMO tea Made by Vayiyana and Basuya of the Tsou tribe in Alishan, this Mimo (迷懵) tea comes from an estate that is in the process of converting to organic farming and production. The dry tealeaves offer sweet floral notes with nuanced undercurrents of assam. First steep throws up cocoa, toast, and brown butter characters over a nuanced layer of pencil shavings. Second brew affords a little more complexity and volume with roast chestnuts appearing on the mid-palate. Third steep's pretty consistent, revealing little else other than a slightly greener profile evoking moss and forest floor.
(Tea Tasting comments provide by Kenny Liang / Tea Expert, Singapore)
---
Recommendations
---
Small Order Recommendation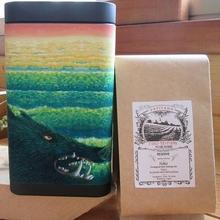 10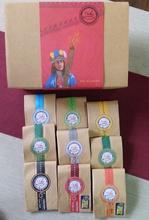 USD 35.00-35.00
31.50-31.50