SANIUU Alishan High Mountain Ecological Tea
Made in

Taiwan
Rare Handmade Tea
Spec
Tsou-Vayiyana packing:2g/15g
Key Features
SANIUU Tea was been created to recollect the taste of tea that used to made by a daughter's father as well as a miss. After tasting this tea, you can feel like to stay in leisurely cozy scene as mountains and feel body and mind are relaxed!
◎ Hand-pluck young 1 bud 2 leaves
◎ Tasting Notes: Elegant floral aroma, sweet and smooth taste with lingering floral taste and light honey finish. This tea can be brewed in hot and cold.
◎ Oxidation: 30~35%
◎ Roasting degree: light
◎ Varietal: Qing Xin (Green Heart) Oolong
◎ Management of Tea Plantation: In accordance with the EU Regulation (EC834 / 2007)/ pesticide &fertilizer -free management
◎ Brewing :
With Ceramic, pottery or porcelain tea pot/ Gaiwan
 Volume of tea leaves, the dry tea leaves should fill approximately 1/2~1/3 of tea teapot by volume
 Boiling water(about 90℃~100℃)
 First brewing: 40~50 seconds
 Second and third brewing: 30~40 seconds
 After forth serving, increase the steeping time about 20~30 seconds more over the last steeping.
With Personal cup put 1.5~2g dry tea leaves into 150ml cup, pouring boiling water (about 90℃~100℃) and wait about 2~3 minutes later and then drink it, refill hot water after drink about half of cup and can be repeat 2~3 times according to personal taste. This tea is better to drink before meal or pairing with light pastry.
Main Export Market
Singapore ,Taiwan
---
You may also like
Recommendations
---
Small Order Recommendation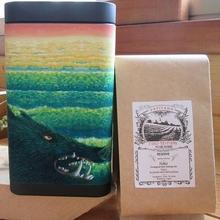 10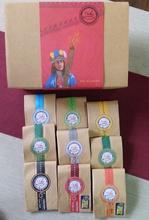 USD 35.00-35.00
31.50-31.50